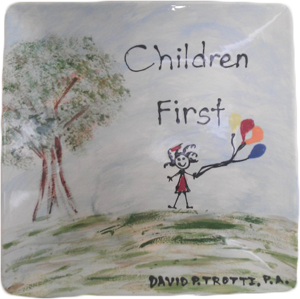 Having to work through any type of family law matter can be an extremely emotional and difficult time in a person's life. The uncertainty about the future and the sometimes intimidating legal issues involved can become overwhelming. Be sure that you have strong representation from a lawyer who has the experience and the knowledge to properly handle your case.
The Jacksonville, Florida based law firm of David P. Trotti is experienced in the practice of family law matters. We have worked with clients throughout North Florida in all areas of family law to include divorce, child custody, child support and property division.
Strong Representation When You Need It Most
We understand that, in many cases, seeking legal advice about a family law issue may be the first time you have ever needed to hire an attorney. We know what a stressful process this can be and we do everything we can to help you through it in the most pain-free manner possible. We work diligently to obtain a court resolution / settlement that fully provides the needs for you and your children.
We have a strong reputation for the services we provide our clients. David P. Trotti is a State Licensed Certified Family Law mediator. We have a well-earned reputation as strong advocates for our clients' rights and for the personalized service we provide at all times.
Schedule an Initial Consultation
Contact our office to discuss your family law questions. We will give you an honest assessment of the legal issues involved in your case and let you know what we can do to help. Click here to schedule an appointmentonline or you can reach us directly by phone at 904-399-1616 or via e-mail.