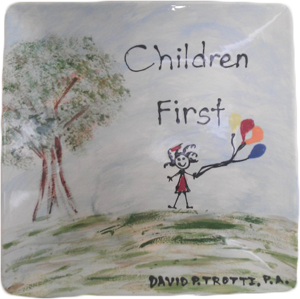 Are you seeking a better way to resolve your legal matter? Do you wish to mediate your lawsuit or legal claim? Are you looking for a more creative approach to settle a dispute?
At David P. Trotti, P.A., in Jacksonville, Florida, we have extensive experience in helping clients mediate most types of civil litigation matters, including:
Family Law
Mortgage Foreclosures
Professional liability
Personal injury
Employment disputes, including wage claims and discrimination
Commercial and construction disputes
Benefits of Mediation and Arbitration
The Law Office of David P. Trotti, P.A. isdedicated to finding creative solutions to legal matters in almost all of our practice areas. David P. Trotti is certified by the Florida Supreme Court, and we believe mediation can be a viable option for many parties because:
It saves time and money.
It puts the parties in control of their situation and removes some of the uncertainties.
It is more cordial and facilitates a "win-win" approach among all participating parties.
In fact, Florida law often requires that parties submit to mediation before a case can even be tried. Whether you are going through contentious litigation or trying to negotiate a technical business contract, when you work with us, you will have the advantage of years of successful results.
Schedule a Consultation
Our law firm, conveniently located near downtown Jacksonville, Florida, has meeting facilities where clients can come to mediate their legal disputes. Click here to schedule an appointment online or you can reach us directly by phone at 904-399-1616 or via e-mail.